August 1, 2019
Please join us for an evening of dinner, music, celebration and friendship!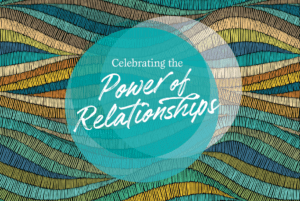 DATE: Thursday, September 26, 2019
TIME: 6:00pm-9:30pm
LOCATION: LaPerla Ballroom, River Market Building
ADDRESS: 810 Quayside Dr #204, New Westminster, BC. V3M6B9
TICKETS: $25.00
Or contact Rebecca or Claire at 778-819-1726 for more information or to get your tickets over the phone.
Please RSVP by September 16, 2019
———————————–
Here is a glimpse into our time together:
6:00-6:20pm: PLAN Annual General Meeting
6:20-6:30pm: Indigenous Blessing and Land Acknowledgment with Priscilla Omulo
6:30-7:15pm: Plated Dinner and Dessert, Visit the PLAN Gallery,
With the help talented graphic facilitators Liz Etmanski and Aaron Johannes, you will have a chance to share your stories as we work together to create a timeline of memories and milestones from the past 30 years. Please bring along photos, items ​and​ PLAN momentos to share and contribute to the "PLAN Gallery."
7:15-8:30pm: Stories and Reflections from PLAN Families
PLAN family members including Vickie Cammack, Al Etmanski, Ted Kuntz and several others will share stories and reflections about the impact and power of relationships throughout the past 30 years.
8:30-9:30pm: Music and Dancing
Our special musical guest Dave Paterson will help build the the spirit of fun and celebration with some old blues, country and jazz. We think you won't be able to help but dance, especially when he brings out that harmonica and sings all those familiar songs from the 30's, 40's and 50's.
We hope you can join us for this special time together.