January 3, 2013
Walk into any restaurant or taqueria in Mexico and you'll be sure to find this delicious drink. It is so easy to make and can be very refreshing on a hot summers day. Get as creative as you like adding spices and fruit or just keep it simple and fresh. Cheers!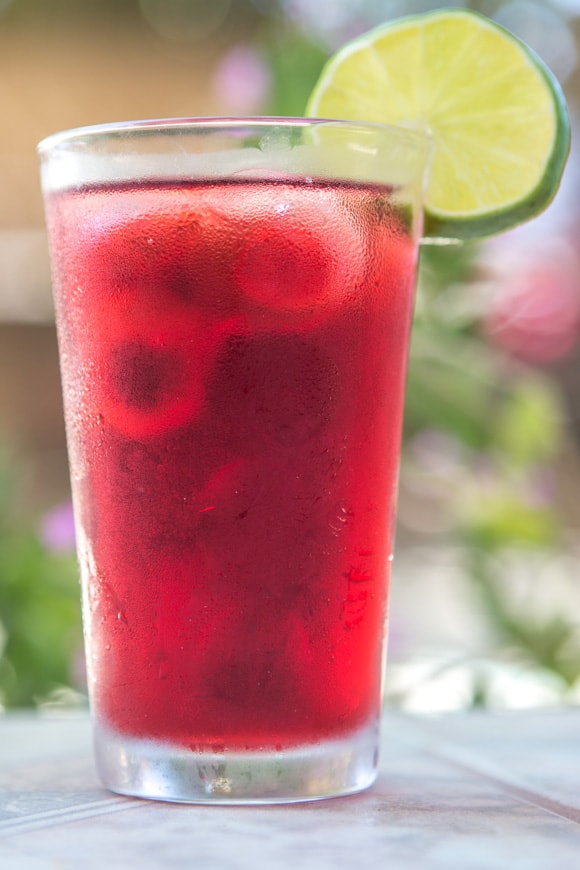 Photo by Christine Gilbert
Directions:
• 2 litres of water
• 1/2 to 1 cup sugar (depending on how sweet you  like it)
• 1 cup dried hibiscus flowers or 6 tea bags
• 1 cinnamon stick (optional)
• A few thin slices of ginger (optional)
• Juice of 1 lime juice
• Orange or lime slices for garnish
Bring the water, sugar, cinnamon and ginger to a boil in a large sauce pan. Reduce and simmer for 3 minutes.
Remove from heat and stir in the dried hibiscus flowers. Let sit for 10 – 20 minutes
Strain into a pitcher and discard the used hibiscus flowers, ginger and cinnamon.
Let stand until cool. Serve over ice with a slice of orange or lime.