PLAN has been part of the family movement for community inclusion for nearly 30 years. We were founded by families, and families continue to inspire every aspect of our work.
In addition to the hundreds of families we've collaborated with, the lessons we've learned, and the strategies we've developed, have contributed to the success of dozens of like-minded organizations across Canada and around the world. We consistently bring the voice of families to many workshops and learning opportunities – including those offered by sister organization Plan Institute.
In British Columbia, we offer two specific ways to collaborate with families:
Through this family-to-family commitment, PLAN makes a promise to be there once parents are no longer able to be. This partnership safeguards the well being of your family member with a disability for their entire lifetime.
Click to learn more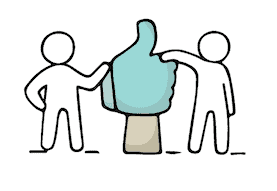 This program provides an alternative to Lifetime Membership, and includes an annual future planning consultation, discounts on courses and monthly conversations with family experts.
Click to learn more