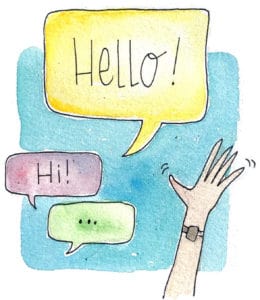 Are you a natural network builder?  Do creativity and community connections guide your planning and facilitation work?  PLAN is currently seeking new Mentors and Community Connectors to join our team:
In these roles at PLAN, you work together with people with disabilities and their families to help them define what a good life looks like, think beyond reliance on professional services, and create clear plans which, with the involvement of the personal support network, ensure a good life both now and in the future.
To PLAN families, the concept of a good life means that every person:
Knows the loving support of nearby family and friends;

Contributes to, and participates in, a caring and inclusive community;

Is respected and empowered to make choices;

Lives in a place they call home;

Enjoys a meaningful and financially secure life; and

Has a well-planned future, enabling their family to have peace of mind.
PLAN's cornerstone work is facilitating personal support networks for the lifetime of people with disabilities, even after the parents have passed away.  These networks of caring relationships are the foundation for a good life and the best guarantee of a safe and secure future.
Community Connectors and Mentors spend quality and focused time with people with disabilities, families, caregivers, representatives, trustees and all others who play an important and specific role in the life of the person they are building a network with. Our work happens in coffee shops, community gathering places and dining room tables.  Sometimes could look like an organized group hike on a local trail, a backyard BBQ or a pumpkin carving competition.  The possibilities are as unique as each person and network!
Supporting networks involves a lot of fun and relational time, and also focused conversations, reflections, sharing and planning.  At least twice per year, Connectors and Mentors  co-lead planning conversations with each network to design work plans that identify current priorities and help get all the pieces of future planning in place.  This often involves the network in reviewing wills, discretionary trusts, RDSPs, supported decision making agreements and formal support plans.
As a network of families, our ultimate aims are that people with disabilities live good lives and that families have peace of mind knowing that their loved ones are surrounded by caring friends and relationships who are actively involved and engaged in the lives, both now and for their lifetime.
Working hours:  4-6 hours per month (per family)
Compensation: $25.00-$30.00/hour
Mentors and Community Connectors maintain flexible schedules that they set each week according to the work plans and agreements with families.  Team members who have roles as parents, caregivers, artists, teachers, and consultants have found the Mentor role to be flexible and suitable to balance with other schedules and competing priorities.
Current opportunities:
Community Connectors for 1-3 families
Mentors 16-20 hours per week