May 2, 2013
By Halldor K. Bjarnason, Lawyer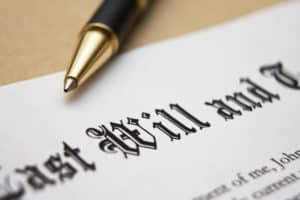 How would you feel if someone else was deciding who gets to keep your property, or who gets to care for your children?
Not having a valid will requires others to make important decisions for you – often with results that you would not have wanted.  Your province's Estate Administration Act sets out how your estate will be distributed if you die without making a valid Will.   While over half of BC residents do not have wills, and the statistics are likely the same for other provinces, depending on your circumstances, the consequences of not having a will can be drastic.
One of the biggest issues that you will want to consider is what happens to your minor children.  If you die without a Will with guardians and trustees for beneficiaries who are minors, the Public Guardian and Trustee is required to take over the management of your child's money, and the Ministry of Children and Family Development makes decisions with respect to your child's care and upbringing.  You can end up with government bureaucrats making the decisions about how your child is raised.
If you have a son or daughter with a disability, a Will provides a means of placing his or her share into a discretionary trust.  Without placing their share of your estate into a trust, your relative with a disability will very likely cease to qualify for their provincial disability assistance.  Further, if your son or daughter has diminished mental capacity, giving them a share of your estate could result in the Public Guardian and Trustee becoming involved in the day-to-day management of their financial affairs.
No one likes to think about dying.  But unless you make a will, your family will be left trying to figure out what you want.   Caring for your family includes making a will; it lets them know that you have thought about them.  People often say, "I'll make my will when I have more time" or "I don't know who the right people are to appoint as guardians or trustees".  NOW is the right time!  A will can be changed at a later date when you have had more time to think about it.  Getting started is often the hardest part.  If you do not make a will while you are in good health, illness, accidents, or disease could make it impossible in the future.
A will is a written legal document, made by you while you are alive, which takes effect upon your death. In the will, you give instructions about how you wish your personal and real property – your "stuff" – to be handled after you die.  As mentioned earlier, your will can also outline who you want as the guardian of minor children, how you want their portion of the estate managed until they become adults, and how your disabled son or daughters' bequest is managed.
One of the major functions of your will is to dispose of your property. You can leave specific items or gifts of money to specific people or charities. You may also choose to leave them a portion or share of your estate.  You can give the gift to them directly, or you may choose to have it held in a trust.  Your will should also explain how you wish the remainder of your property (the "residue") distributed.
There are three types of property which are not part of your estate and so are not distributed by your Will: any property you own jointly with another person; any property in which you have designated a beneficiary, such as RDSPs, RRSPs, RRIFs, or life insurance policies; and property that you have already placed in a living trust.
In your will, you are relatively free to distribute your property as you wish.  However, you have a legal obligation to provide for your spouse and your children.  The province's dependent relief legislation permits your spouse and/or children (or the Public Guardian and Trustee on behalf of minors and people with disabilities) to take your will to court and have a judge give them a bigger part of your estate, if you haven't made adequate provisions for them.
In order to make a will in most provinces, you must be an adult, and you must have "testamentary capacity".  Testamentary capacity is the ability to understand what a will is, what property you own and its approximate value, and to whom you have an obligation to financially support (ie. the knowledge that you have a spouse and children).
It is important that you not only have a Will, but that your Will is created according to law.  Each province has specific legal requirements for preparing a will. Should those rules not be observed, the Will may be declared invalid.  As a result, it is advisable that you consult with a lawyer.  A properly drafted will gives you piece of mind, knowing that you have made proper provisions for your family.
Halldor hosts workshops on Will, Trust and Estate Planning.  Click here to register or call the PLAN office at 604.439.9566 for more information or to register.