July 1, 2013
What's your favourite accessible travel destination?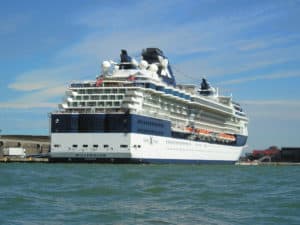 1. A cruise! It is possible to see many amazing locations, and the staff of the cruise ship are very helpful in supporting accessibility.
2. Easy – any modern cruise ship!
Special accessible staterooms, lots of elevators, room service, fantastic shows, entertainment, excellent food, interesting people, warm pools, hot tubs, bars, casino, games…. fresh air, and more. Can't beat it!"
3. Hawaii
4. In my opinion no place in North America touches Las Vegas as far as an accessible vacation destination for people with physical disabilities. Their modern airport is just a short trip away from four miles of the most wonderful, entertainment, dining, and cool tourist attractions in the world…all paved with curb cuts and ready for people with disabilities to explore! Plan correctly and you can have a relatively inexpensive vacation where accessible transportation is not even an issue thanks to the abundant wheelchair taxis, buses, and trams the Las Vegas strip has in place! As a quadriplegic who loves the city so much I bought and now rent out an accessible condo to other folks with disabilities to enjoy…check out www.barrysvegascondo.com – Las Vegas really can be a fun trip for anyone regardless of what disability they may have!
5. Eaton Center, I like the spacious elevators and a lot of accessible ways to go up and down all over the place.
6. We like to travel in Las Vegas. The main sightseeing scenes are in the City Center where has accessible facilities.