July 11, 2013
By Sheenagh Morrison on June 30, 2011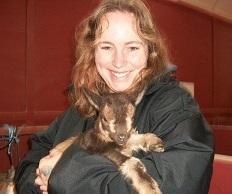 I left Victoria in early January of 2010 for a week in Los Angeles with my good friend. When I got to the Victoria airport the staff helped me and I felt less anxious. They showed me where the gate was and what to do when I went through security. I told them I would need help in Seattle, getting from one terminal to the next.
When I got to Seattle I had to tell my story all over again and ask for help. They finally gave me help after I asked them a few times. Then when I got to the Los Angeles airport I had to tell my story all over again and explain that I didn't know where I was going but that I had to meet my friend. Feeling tired and frustrated, when I saw my friend I ran to her because I was so happy to see her and felt relieved that it was all over.
I had a great time in Los Angeles. When I left to go home, I had to tell my story all over again to the airport staff. There was an elderly man waiting for a wheelchair who saw me waiting for help. I told him my story and he went and told a supervisor. I'm glad I told him because then the airport staff (the first lady I told) finally understood that I needed help and she took me to the security gates and pointed to my gate. I had to run for my flight to Seattle because I would have missed it otherwise.
Then in Seattle I had to tell them my story all over again.
I think that the airport staff learned from this experience. Hopefully they understand that some people may need extra help getting from one terminal to the next and filling out customs forms even if they are not in a wheelchair. Not everyone understands that people with disabilities need extra help. I overcame these travelling barriers by asking for help and being persistent.
My first bit of advice is to believe in yourself and don't be scared to ask for help when you need it.  Also, when you go through security and customs, stay calm and fill out the forms correctly and be cooperative. But the more you travel the easier it becomes.
I don't have to explain myself every time now as I have learned how to travel alone.