August 1, 2013
By Micheal Oswald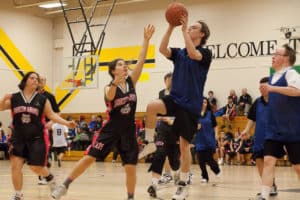 Sports. What does the word mean to me? Factually, it means a lot. Back in my school days, especially my secondary education experience, I was unable to play ANY team sports, as my balance, co-ordination, depth perception and other factors such as lack of understanding and support made it impossible.
Fast forward to my mid 20's when my developmental disability was recognized and I was introduced to the Special Olympics. Suddenly I found a way to do sports, something I thought would never be part of my repertoire. I have been engaged in swimming, basketball, soccer, softball, track & field and I even dabbled in ringette for a short while.
My first experiences in the Special Olympics were challenging, not for lack of understanding but for the same reasons stated earlier: balance, coordination, sensory overload and health issues. However with the help, support and patience of everyone around me, I overcame those obstacles and frustration issues and became a true athlete.
In basketball, a sport I find as addictive as some might find golf, I love getting the rebound and running full tilt boogie down the court to score a basket. In track and field I feel exhilarated running 100 metre sprints in record times. I feel alive in the pool and in swimming I recently won a gold medal at the 2013 Provincial Summer Games for the 50-metre backstroke.
I love the travelling aspect of the Special O. Going to meets and tournaments and meeting new people and seeing old friends. Win or lose, the time spent with my athletes and coaches is enriched with the tight bond that having a family brings.
I have become an athlete in every sense of the word. My days are filled with going to the gym, going to practices, swimming lengths. I even quit smoking so my body has a WAY better chance to achieve peak performance. I have achieved goals that before I thought were only fantasies. I have even become Athlete Reporter for the Sunshine Coast!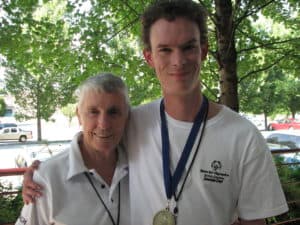 Nothing I have done would have been possible without Special Olympics and all the joy it brings me. I have had a TON of support from all my coaches, my family, fellow athletes and friends throughout my four years in Special Olympics here on the Sunshine Coast in beautiful British Columbia.
So what does sports mean to me? It means, fun, family, friendship and achievement.