June 24, 2014
Hail the mighty tomato!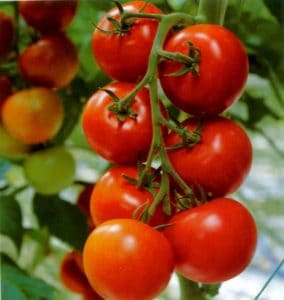 Summer is the perfect time of year to honour the tomato and incorporate it into every meal! Take advantage of this delicious fruit while they are flourishing in our gardens and abundant in the markets.
There are endless ideas of what you can do with tomatoes; pasta sauces, sandwiches, salads, juice, pizza, and the list goes on. Here is just one of my favourite recipes that uses this magical fruit.
Grilled Corn, Avocado and Tomato Salad with Honey Lime Dressing.
Ingredients:
1 pint tomatoes (grape, plum or any other variety you like), sliced
1 ripe avocado
2 ears of fresh sweet corn
2 tbsp fresh cilantro, chopped
1/4 of a red onion, chopped
Honey and Lime Dressing:
Juice of 1 lime
3 tbsp olive oil
1 tbsp honey
Sea salt and fresh cracked pepper, to taste
1 clove garlic, minced
Dash of cayenne pepper
Directions:
1. Remove husks from corn and grill over medium heat for 10 minutes. The corn should have some brown spots and be tender and not mushy. Cut the corn off the cob then scrape the cob with the back of your knife to get the juices. Set aside and let cool.
2. Add all the dressing ingredients in a small bowl and whisk to combine. Set aside.
3. Combine the sliced tomatoes, avocado, cilantro and grilled corn and honey lime dressing and mix gently so everything is evenly coated. Be careful not to mash the avocados. Let the salad sit for 10-15 minutes to let flavors mingle.
Serve at room temperature and enjoy!
Find more healthy recipes at www.fortheloveofcooking.net