November 10, 2015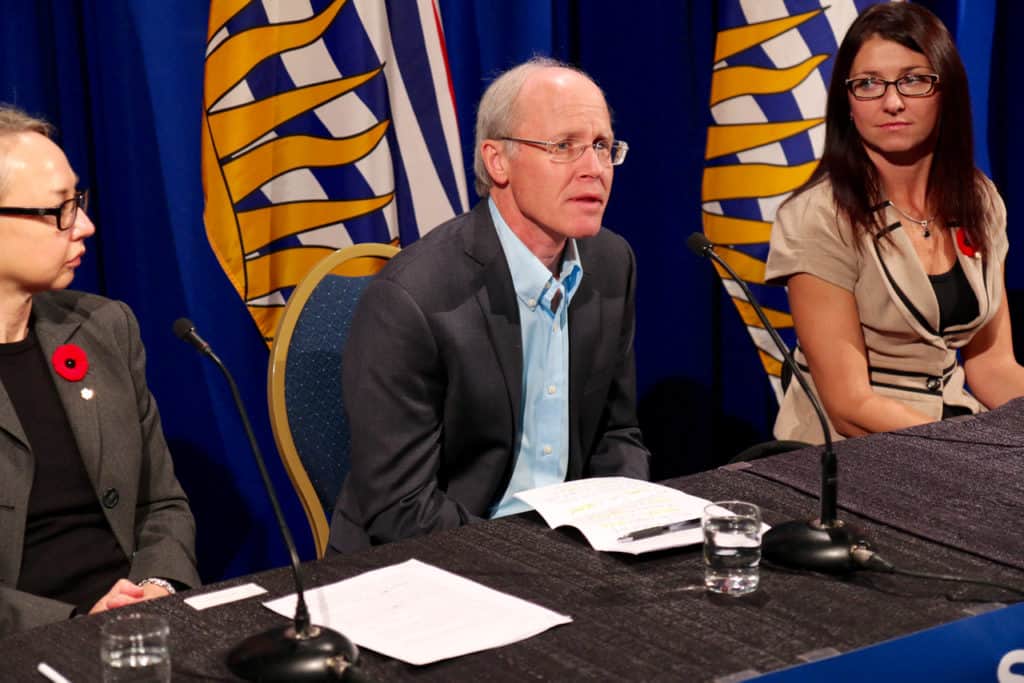 By Lindsay Kines at The Times Colonist
A few years ago, Ted Kuntz was searching for ways to help his adult son control a seizure disorder.
Josh, who is 31 and requires 24-hour care, had exhausted all standard medications and doctors were suggesting an experimental drug for $300 a month.
His parents were happy to foot the bill, but knew the money would be considered unearned income and deducted from Josh's monthly disability payment from the B.C. government, Kuntz said. Officials agreed to look the other way, so that Josh wasn't penalized just because his parents wanted to pay for his medication.
Kuntz, who chairs the board of the Planned Life Advocacy Network, a resource group for families of people with disabilities, said he appreciated the officials' generosity. But, he said, the incident revealed a "broken" system that prevented friends and families from supporting people with disabilities.
No longer.
B.C. Social Development Minister Michelle Stilwell moved Thursday to fix the problem by allowing the 96,000 people on disability assistance to receive ongoing cash gifts or assistance with rent and utility bills without any impact on their eligibility for income assistance.
In addition, the provincial government will allow people to retain significantly more money by increasing the asset limit for individuals from $5,000 to $100,000.
The higher asset limits mean that families will be able to leave an inheritance to their children without having to set up a costly trust, Stilwell said. For those who already have a trust, the government wiped out the $8,000 annual cap on withdrawals.
"Taken together, these significant changes will help people who are on disability assistance live far more independent lives," Stilwell said.
Michael Prince, a social policy professor at the University of Victoria, called the changes a "significant development" for people with disabilities.
"It's really sending a signal that the government's not going to bureaucratically micro-manage every dollar that goes into the budget or back account," he said.
"That's been a corrosive effect for years where people had been fearful even to take work."
Families were wary of helping out their children, he said. "They were kind of getting a signal from government, that 'don't you dare help your kids, because then we'll pull back the dollars.' "
Jane Dyson, executive director of Disability Alliance B.C., said that, prior to the change, people had to show they had virtually no finances in order to qualify for assistance. Those who received a small gift or inheritance of a few thousand dollars often had to leave assistance for a few months until their assets fell below the $5,000 limit, she said. As a result, they were unable to build their savings for use in an emergency.
"The good news is that this will all end on Dec. 1," she said.
Kuntz praised government for shifting the system to one where government assistance becomes a foundation on which people can build in order to help their loved ones. "In the past, the system has been more of a ceiling than a floor," he said.
Inclusion B.C., an advocacy group for people with developmental disabilities, welcomed the changes, but said the government still needs to deal with its "shamefully low" disability rates.
"At a rate of $906 per month for an individual, the gap between what [persons with disabilities] need and what they receive is growing, and will continue to grow, unless B.C. changes the way it assists individuals and families with disabilities," the agency said.
NDP MLA Michelle Mungall agreed, saying government has more work to do to lift people with disabilities out of poverty. "The best way to do that is with a poverty-reduction plan," she said.
See more at http://www.timescolonist.com/news/local/b-c-eases-disability-assistance-income-restrictions-1.2105511#sthash.mI8fIRUl.dpuf