April 13, 2016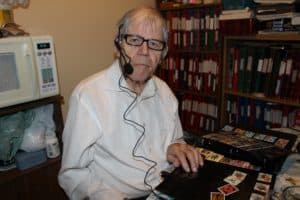 Phil Allen is an amazing man, loving husband to wife Wendy, PLAN member, and loyal friend to so many. He knows first hand the danger of labels and the devastating effects of judging people considered to be different.
Phil is also an experienced public speaker and has has given talks on many issues facing people labeled with a disability. We have seen attendees blown away by his wisdom! Phil has not done talks in a few years now because his voice has become very low. However, he now uses a personal amplifier which helps him communicate more clearly.
Through his journey he has witnessed and experienced the profound power of networks and the importance of friendship. We are fortunate enough to call him a friend and are so grateful that he has shared his incredible journey with us.