July 8, 2016
Patrick is moving out from his parent's place and is looking for the perfect person, couple or family to share a home with. He asked us to help spread the word!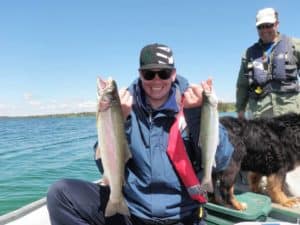 So here goes:
Patrick is very outgoing, loves children and pets, works part time in Vancouver and volunteers at a community day care. He also enjoys playing sports and outdoor activities like camping, kayaking and downhill skiing.
While he is deaf and fluent in ASL, he seeks social opportunities in both hearing and deaf environments.
He would like to be more active and social, and appreciates having assistance to organize his schedule. He thrives in supportive relationships and also enjoys time alone, including eating out and exercising at local recreation centres. After he learns the route, he can use transit independently. Structure and routine are very important, but with support and notice, he copes well with change.
A desirable home share includes the following:
a good knowledge of ASL
a knowledge of the deaf community
easy access to the SkyTrain and buses
willingness to welcome him as part of the family
able to provide support to ensure safety and security
able to help organize his schedule and various activities
This is a contracted position and funded per Community Living British Columbia guidelines, which means that there is a compensation available for the support that is provided.
If you or someone you know would be a perfect match for Patrick, please contact Louise Blackwell at lblackwell@posabilities.ca or call 778-945-3368.
*** Please help Patrick by sharing this within your own trusted networks.