March 9, 2018
This week's Flashback Friday post was written by Sharon DiSanto in 2002.  It shares the story of Stanley and how his love for a special song brings laughter, love and joy to the people in his life. Please enjoy:
—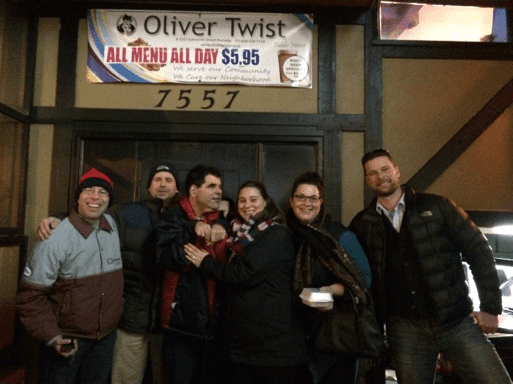 Networks Go Round and Round
If you want to be a part of Stanley's network you need to be willing to sing. And further more, you must be willing to sing in public. Oh, and the song, it's already been selected too. It's the song, "Wheels on the Bus." This simple song connects Stanley with those he is just getting to know.
A small group met last week at one of Stanley's favourite places -Starbucks in Chapters bookstore.
It was a wonderful experience. We opened the meeting with Stanley's song. Then we proceeded to take close-up photos of each person and in the network. Our plan is to make a photo album for Stanley. The album will have a photo of each person in the network, along with a special "sign" to help Stanley who communicates through sign language. Although most of us are not accomplished signers, we are learning Stanley's favourite words.
We had a wonderful time of laughter and fun deciding what sign will be given to each of us. One sign represents long, beautiful hair. Another, music. Another, a loving heart, and so on. What a lovely way to communicate with one another as well as acknowledge our special gifts.
Our next meeting will be held at the Oliver Twist Pub. No matter where we meet we'll always start with Stanley's opening prayer – Wheels on the Bus Go Round and Round!
Stanley has brought laughter, fun, and joy to a small group of people. Thank you Stanley. We know that this network will help all of our lives go round and round.