March 16, 2018
Written by Donna Thompson:
Once, I came down with viral meningitis.  Natalie was a toddler and Nicholas was four or five.  At that time, an older teenager called Cali lived with us to help me with nursing and childcare at home.  She and I worked hard to keep my two children safe and healthy – we were a great tag team and shared complex nursing tasks as well as 'normal' playtimes.
But when meningitis made me realise that no amount of willpower could get me out of bed, I felt desperate.  I cried to Cali, 'what are we going to do?  You can't look after the kids by yourself!"  My husband was travelling on business and we were living abroad, so we had no family nearby.
But Cali had a family and it was her mother who came to stay.  Mrs. Roffey came to cook, do laundry, play with Natalie and spread a sense of calm and control throughout our home.  I was lucky that within a week, I was out of bed and back to my usual routine.  I can't imagine how awful that week would have been if Mrs. Roffey hadn't been our guardian angel.
CREATING THE EMERGENCY PLAN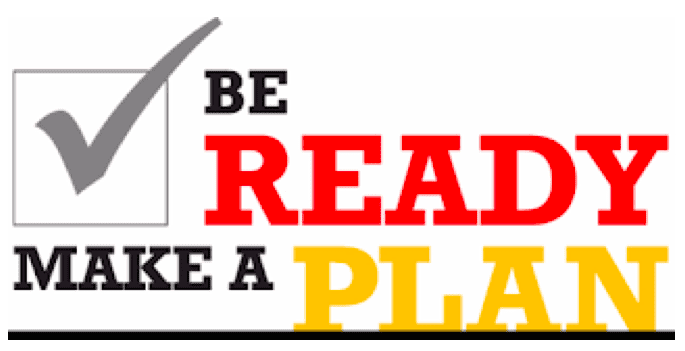 A caregiver 'angel' isn't available to every caregiver, though.  That means it's essential to have an emergency plan in place for when the caregiver is too ill to carry out life-sustaining responsibilities.  For those tag-teaming with their spouse or another competent adult, an emergency plan could be as simple as promising to step in for the other in case of illness or emergency.
For single caregivers, the best place to start in thinking about creating an emergency plan is by making a list of anyone who has been helpful (or offered to be helpful) in the past.  It's a good idea to have a 'Plan A' and a 'Plan B'.  Write a draft email to a couple of prospective surrogate caregivers who have the willingness and ability to care for your child (or learn the ropes quickly).  Explain that you are creating an emergency care plan for your home and you are asking for a commitment of help to replace you, the caregiver, if you become temporarily incapacitated.  Leave no stone unturned to explore other sources of emergency assistance as well.  If you have a social worker, ask what they suggest.  Local community centres and churches sometimes have committees that can handle such family crises.  In the case of emergency care for school age children, schools are a natural partner in crisis scenario planning and so are other disability parents.
An emergency respite plan is a good thing to have.  And beginning that conversation with friends, family and neighbours could lead to greater awareness of your role as a caregiver and your need for regular respite.  The emergency planning might be an opportunity to create a network of care for your loved one.  Either way, like making a will or planning a fire escape route from your home, emergency planning in the event of caregiver illness is a great insurance policy against true catastrophe.
To read this post on Donna's website, please click here.