March 19, 2018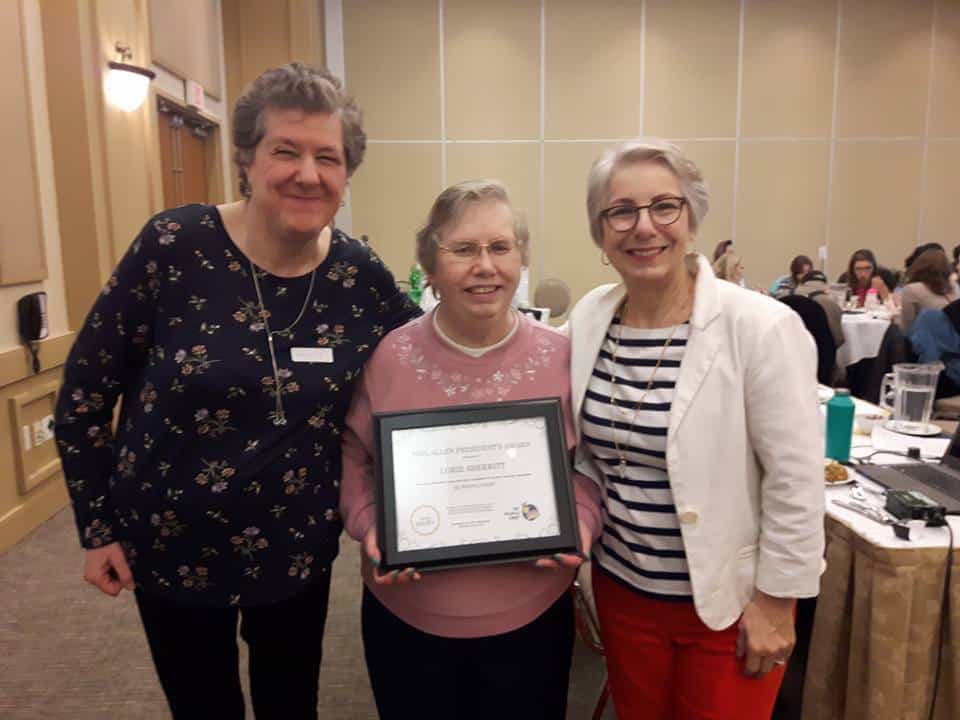 Phil Allen contributed so much to all of us, both within PLAN, but also across Canada and the world! Recently, our friends at BC People First came up with a perfect way to honour his incredible legacy.
On March 15, the first-ever Phil Allen President's Award was given to Lorie Sherritt for her outstanding excellence and leadership in the self advocacy movement. Like Phil, Lorrie has been a leader in promoting community inclusion and making sure all citizens are recognized for the important contributions they have to make.
Making this day even more special is that the award was presented by Phil's wife, Wendy.
Congratulations Lorrie!