April 5, 2018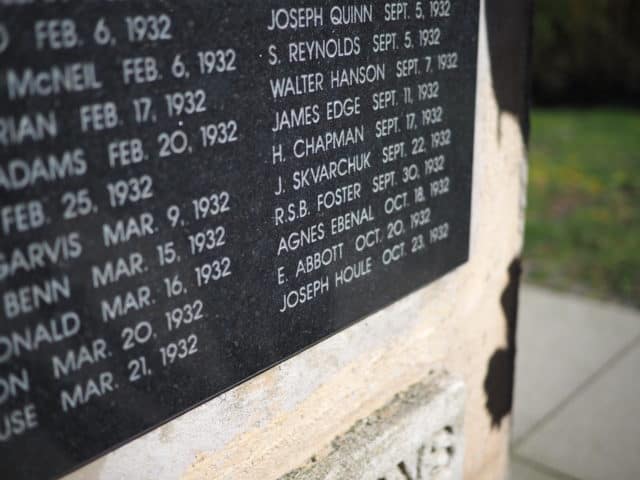 Earlier this week, we were pleased to learn that the Government of British Columbia will be compensating the people who were held at the Woodlands Institution in New Westminster, including those left out of previous settlements. This victory is a tribute to all the people who were held at Woodlands, and reminds us of the strength we can have as citizens working together in the name of justice.
Woodlands operated from 1878 until 1996, providing care for children and adults with developmental disabilities and some individuals with both developmental disabilities and mental illness. Abuse at the facility is well documented and in 2002, then-provincial ombudsperson Dulcie McCallum confirmed widespread sexual, physical and psychological abuse had occurred.
Attached to Woodlands was a cemetery where over 3,300 former residents of Woodlands were buried. When the construction of Queen's Park Hospital began in 1977 beside the Woodlands property, the cemetery was closed and made into a park. At that time, over 1,800 grave markers were removed and all but a few hundred were "recycled" or disposed of. Some were used to make a BBQ patio for Woodlands staff. Others were used at construction sites, and still others were used to build retaining walls for the creek flowing through the Woodlands property.
In 1999, the BC Self Advocacy Foundation and the BC Association for Community Living, with the support of the provincial government, began planning the Woodlands Memorial Garden to honour those who had lost their lives at the institution. PLAN's current Board Chair, Cathy Anthony, was part of the team who recovered gravestones that had been displaced.  
On June 27, 2007, the Woodlands Memorial Garden was officially opened to the public.
The garden design includes three key elements.
A memorial sculpture called the "Window Too High" references the experience of institution residents who could not see out of the high barred windows.

A reflective pond uses a pattern of stones under water that echoes the pattern of burials in the cemetery.
And finally, the names of all those buried in the cemetery were restored to memorial walls placed in groups along a pathway that circles the cemetery site. Each memorial wall has an inset into it grave markers that have been salvaged, along with plaques engraved with names of those whose stones were not recovered.
Taking time to redress past mistakes is an important part of moving beyond them. It's also an important opportunity to remind ourselves of a history that can never be repeated.