April 9, 2019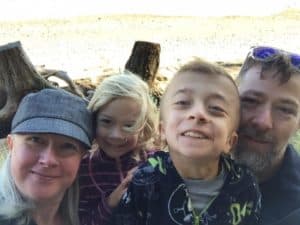 We very pleased to announce that Claire Inkster will be joining the PLAN team as our new Community Leader starting on Monday, April 15, 2019.  She will work 24 hours per week at 312 Main with a typical schedule of 8am-2pm on Monday to Thursday.
Claire will be involved in all aspects of the work that PLAN engages in, including support to the Lifetime Membership Families, Planning Network, the Board of Directors, Mentor and Connector Teams, Donors, Funders and Stakeholders as well as overall organizational operations, health, sustainability and growth.
As you can tell by that broad description, the Community Leader role is the "Go-To" person for all things PLAN related!
Claire will be closely involved with all aspects of the organization and be able to connect you with the support, information, referral or flexible, responsive solution that you may need.
Many of you have already had the chance to get to know Claire within the past few months as she has served at PLAN during her Community Placement and Service Learning project towards her Disability and Community Studies Diploma at Douglas College. Prior to her time at Douglas College, Claire has also earned a BA at Emily Carr University.
More foundational to that, Claire brings her passion and experience in roles as an active Community Member, Mother, Family Member, Friend, Co-Op Member, Advocate – and so many more.
Please stop in and say "hello" to Claire if you are at the space at 312 Main.
You can also reach her at cinkster@plan.ca.