June 30, 2020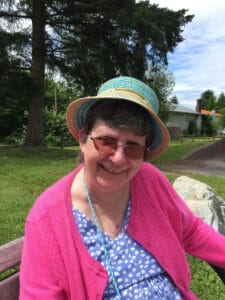 I'm writing this to help people understand what happens if you have to have the virus test.
On Wednesday April 29th, 2020, I went with my friend Tina to see my doctor because I had a cough. My doctor sent me for a Covid19 virus test. I thought it would be scary. We had to drive to Central Park. It was outside. I sat in the back seat of Tina's car. Drive thru. Not too many cars. I wasn't sure what was going to happen. It was like a science fiction movie, people in uniforms and masks. A few questions were asked. I was told what was going to happen.
Test : They took my temperature under my tongue, then they put a long Q-tip up my nose. 5 seconds. Instructions were to wait 2 days, someone would phone. 
I stayed inside and I was excited that it came back Negative (I didn't have it).
If I had it I would have a runny nose, cough and fever. I didn't have anything. I felt very nervous, scared. If I had it I thought I had to go to the hospital. But I learned I would just have to stay home 2 weeks, away from people.
I think some people are being told that it's terrible. I didn't know if it was going to be painful. From my point of view, and I've been through some tough times lately, it was a little yucky but it was all right once I got going.