April 2, 2021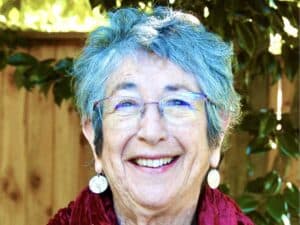 On April 1st award winning film maker and author Bonnie Sherr Klein was born (1941). Klein ran Studio 'D' the feminist unit at the National Film Board of Canada. She directed Not a Love Story a documentary about the pornography industry. It remains one of the Studio's most commonly screened films.
Film making and feminism defined her identity until a summer weekend when the first of her two major strokes happened. Klein tells the story of her recovery and of settling into a new identity as a woman with a disability in her book, Slow Dance – A Story of Love, Stroke and Disability.
At the end of her book Klein writes:
Before my stroke, I had a mistaken notion that feminism meant "independence" ; the unspoken corollary was that disability (and aging) meant shameful dependence on others. What I have learned finally is that in asking for help I offer other people an opportunity for intimacy and collaboration. Whether I'm asking for me personally or for disabled people generally, I give them the opportunity to be their most human. In Judaism, we call this gift a mitzvah.
Klein's most recent book is the children's story Beep Beep Bubbie.
"Living with disability is an art," says Klein. "Our various and unique disabilities compel us to create innovative paths around obstacles. In both content and form, we are taking risks that only we can take."
Click here for a short video interview I did with Bonnie on the power of asking for help
————–
This post is from the new Disability Digest , written by Al Etmanski.  The Digest was created to correct what history has overlooked, the contributions of people with disability. Since the beginning of time people with disability have produced exquisite works of art, made us laugh, and touched our souls. They have fought for justice, been instrumental in the growth of freedom and democracy, and unveiled the secrets of the universe.
As you will soon discover disabled people are still doing all these things and more. Each issue of the Disability Digest leads with a work of art, followed by short profiles, important dates and Did-you-know facts.
To Receive the Disability Digest each week in your inbox, please sign up here:  https://aletmanski.com/disability-digest/