June 30, 2021
PLAN is hiring a Coordinator!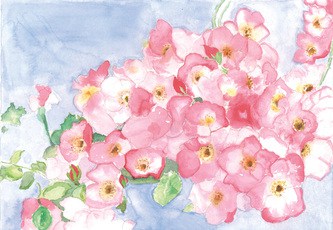 PLAN is a small organization that makes a big impact here in British Columbia and across the country.  We are currently looking for a creative, super organized, behind-the-scenes Leader to join our team in the Coordinator role. 
The Coordinator is often the first voice people meet when they engage with PLAN and the one we all depend on for the latest updates and information. They are well connected within every aspect of PLAN and thrives while providing critical support for the stewardship of our resources including all aspects of managing a non-profit society.
At the heart of the Coordinator role is convening groups, conversations and events, gathering and sharing stories, and helping PLAN to stay connected to each other, our generous supporters and communities. This role is a great fit for someone who has big ideas about inclusion, diversity and community building and likes to work to find ways to turn aspirations into action.
Specific areas of focus:
Storytelling and Communications Lead
• Write and share stories from Networks, team members and community
• Prepare monthly newsletter and other publications as needed
• Animate blog and social media accounts
• Publish Family Directory for Members
• Assist with preparation of reports, proposals and other documents
Coordination for Lifetime Membership and Family Network
• Maintain Membership Roster and Mailing Lists
• Complete onboarding documentation including collection of network fees
• Create and support workflows to ensure completion of Work Plans, Network Strategies, Network Contact List and Monthly Updates
Organizational Support
• Receive incoming phone calls
• Respond to inquiries sent to general email account (hello@plan.ca)
• Provide information to families about PLAN and other community resources
• Convene team meetings, PLAN gatherings and community events
Liaison to the Board of Directors and Committees
• Provide support for Board of Directors and Committee including assembling board package for distribution to members and other relevant parties; preparing agendas, briefing reports, background documents and other correspondence
• Accurately record the official minutes for all Board Meetings
• Maintain up to date Board Manual
• Provide logistics support for Annual General Meeting
• Receive team updates and draft Board Reports
Donor Relations and Cultivation
• Acknowledge donations as they are received
• Develop relationships with monthly donors
• Follow Up with monthly donors for updated credit card information
• Issue donation tax receipts
• Build 3-4 donation campaigns per year
• Develop Legacy Giving Campaign
General Finance, HR and Payroll Support
• Receive and code invoices
• Receive cheques and make bank deposits
• Approve Timesheets for Mentors
• Approve Monthly Community Connector hours
• Complete Banking Details for Accounting Team
• Maintain personnel records for all PLAN employees and Community Connectors
• Participate in audit preparation
Details:
Position Type: Part-Time (24 hours/week)
Salary: $30.00/hour, plus benefits and RRSP matching program
Reports to:  Executive Director 
Please submit a Letter of Interest, including an up to date resume by Monday, July 12 to:
Rebecca Pauls 
rpauls@plan.ca