September 17, 2023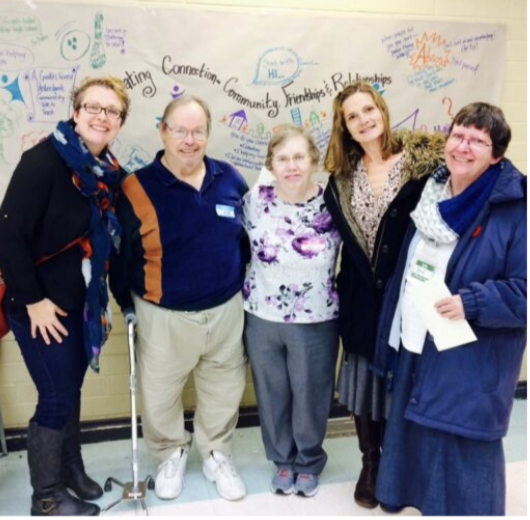 Please join us in welcoming Meaghen Taylor-Reid as PLAN's new Director of Planning and Advocacy. Meaghen is passionate about community, inclusion, equity, and diversity, and embodies these values with her warm heart and vibrant spirit. She and her family live as visitors on the stolen Qayqayt lands of New Westminster where you'll often find her organizing block parties, fiddling, and kayaking.  Her deep commitment to family leadership, paired with her extensive knowledge of disability systems, accessibility challenges, and program development, makes her an exceptional fit for this position. 
Meaghan's commitment to community engagement is evident through her impactful roles at Big Brothers of Greater Vancouver, Canadian Mental Health, ASSIST Newcomers Community Services Centre. She has also made significant contributions in her work with Community Living British Columbia, and the BC Ministry of Social Development and Poverty Reduction and Ministry of Children and Family Development.  With a strong academic foundation and over 15 years in both the non-profit and government sectors, her expertise promises to greatly enhance PLAN's capacity to serve and support people with disabilities and their families and networks. Her role will be crucial in driving the strategic growth, implementation, and ongoing refinement of PLAN's Lifetime Membership, personal support networks and future planning initiatives.
We are confident that Meaghen's integrated approach, leveraging her extensive community and professional networks, academic insights and hands-on, practical experience, will help PLAN to continue to fulfill our mission and grow to reach more families in British Columbia and throughout the country.
Please join us in warmly welcoming Meaghen to the PLAN family! 
We encourage you to take a moment to send her a greeting:
Meaghen Taylor-Reid
Email: mtaylorreid@plan.ca