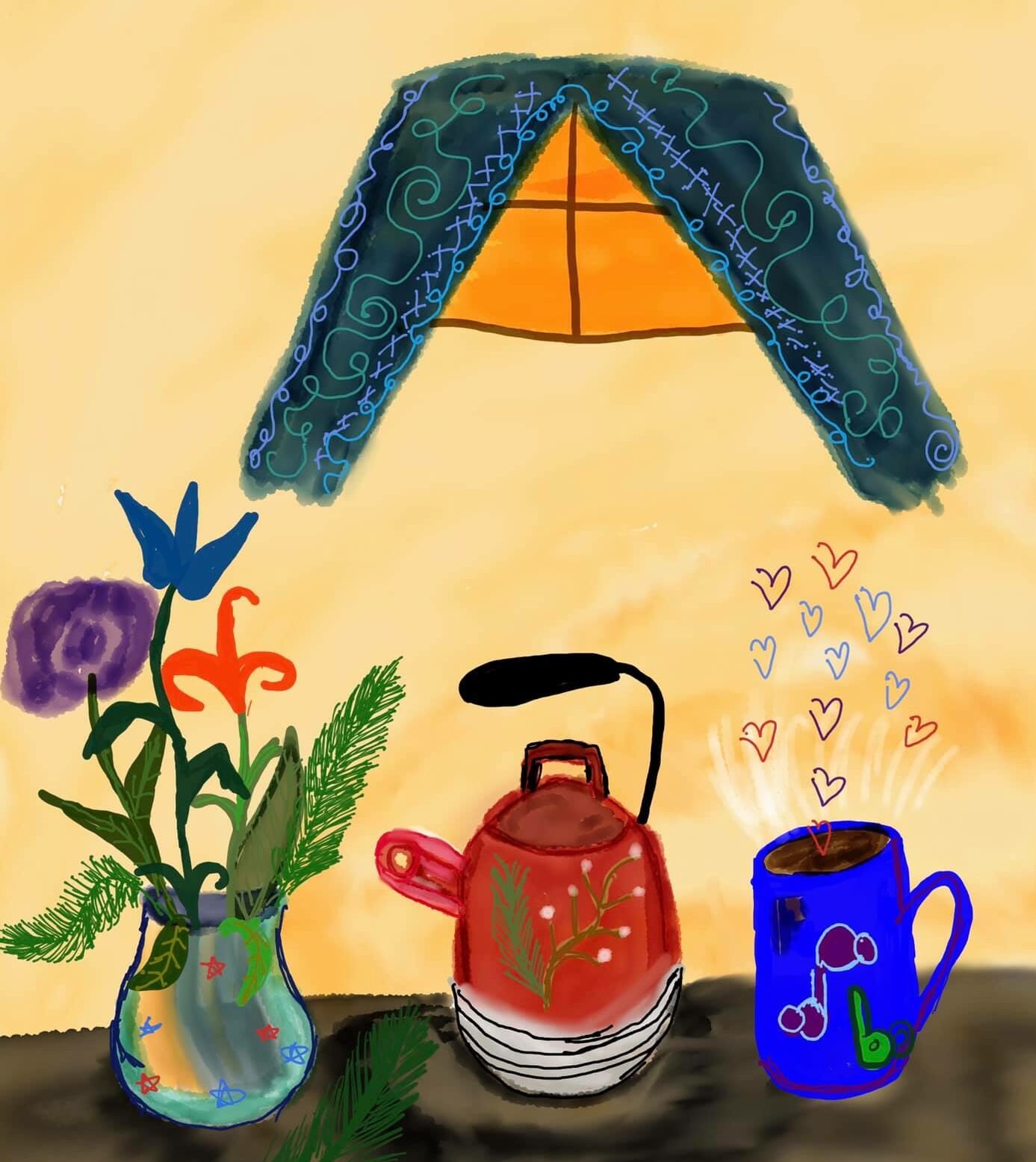 It has been almost 3 years since we have been able regularly to be together in-person as a PLAN community and we miss each other!  As a network of networks we understand how important it is to be present with one another to share experiences, ideas, and support for each other.  We are so pleased to be able to return to the tradition of gathering together!
We'd like to invite you to "Come for Coffee!"
On Saturday, April 15, 2023 from 3:00pm to 4:30, we will be meeting in the Chocolate Lily room at the Mount Pleasant Neighbourhood House for a casual and fun time of visiting or reconnecting.
Please email hello@plan.ca to let us know if you can make it!
Hope to see you there!
ArtWork:  "Coffee Time" by Liz Etmanski